Featured Reviews
CLICK HERE TO LEAVE US A REVIEW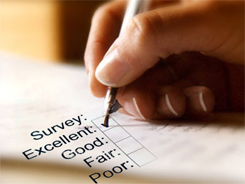 Awesome! by Arlene
"We received a referral to use Mike from FixMyComputerStore for our office as well as our personal computers. We have used Mike for several years now. He found the problem when we had viruses on both systems. Our office computer crashed and he was able to save the data and transfer it to a new computer when another computer repair service was unable to. Mike is very knowledgeable, fair, honest, helpful, quick, professional and reasonable. Mike is very trustworthly and takes the time to explain exactly what is going on with your system. He's wlling to go the extra mile for his customers. I would refer FixMyComputerStore to anyone-with no hestitation. You're AWESOME Mike!! "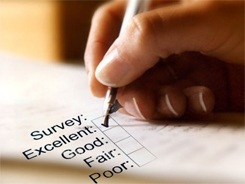 ANOTHER SATISFIED CUSTOMER!!! by Bob M
"Great friendly service. We found fixmycomputerstore.com on craigslist and we are glad we did! Mike is a honest and friendly guy that will save you money....I wouldn't go anywhwere else. Thank you Mike! "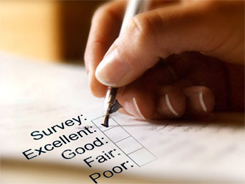 ANOTHERSATISFIEDCUSTOMER!! by M.K.
"I found FixMyComputerStore on Craigslist and decided to try them after reading the reviews on DexKnows. What a great decision! I have always been reluctant to have my business computer repaired by just anyone after a bad experience several years ago. Mike took the time to explain his background and business plan, so that after a few moments speaking with him, I was completely relieved to know I had found the right person for my computer problem. Mike is courteous and patient and goes above and beyond with his service to make sure the customer is satisfied. I highly recommend FIXMYCOMPUTERSTORE to anyone who needs help with a computer repair. Mike is great to work with!"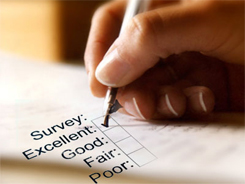 Quick, Affordable Computer Service--Mike will definately have my repeat business!! by Wendy G
"A recent power outage "killed" the power supply to my desktop. I dreaded taking it to the BB store ...too costly and takes too long. I found Mike at FixMyComputerStore online and decided to give him a call. I am glad that I did. I dropped my computer off to him on a saturday and it was ready on monday already (he even had to order a new power supply). His prices are very reasonable also. I will be using his services again soon:)"
Additional Client Comments
Great service and prices, trust and afford!!! by Mark

"Mike not only took care of our computer virus, but installed free virus protection to handle any future problems we may have. Mike is knowledgeable and explains things so you can understand it. He not only gets the job done, but goes above and beyond what he was asked to do.I am extremely pleased with his service, and will never call another computer repair service! "

In home computer repair at a fair price. by Pam

"I took a chance on Mike based on the reviews I read. I'm very glad I did. He came to my house and listened to my computer issues. He explained things in a way I could understand. His prices are more than fair. He is a very honest and likeable person. My computer runs much faster now. Thanks Mike."

Looking for a repairman you "can" trust and afford? Look no farther, you found him!! by Clyde I in AJ

"If you are looking for a repairman that knows what he is doing, delivers fast knowledgeable service, in your home if necessary, and is someone you can trust, call Mike at FixMyComputerStore. I have several times now and have been happy every time with the service and the cost of repairs, I even had Mike build me a new updated desktop computer to my specifications and got it for a very pleasing final price. The after sale support has been great also. You can call Mike on the phone and he will help you right away. He has earned all my future business!!!"

Several times used by Erik

"I have used Mike several times. He is all about providing Great customer service and complete satisfaction. He has saved me tons of money. I am so glad i found him. I will not go anywhere else. "

Great service and prices!! by sunnyaz37

"After our computer got a virus, we called FixMyComputerStore.com to make arrangements to have it repaired. We were so impressed how quickly Mike was able to get to us! He was able to get our computer back up and running the same day! The last time we took it to a electronics "box store" we were charged over $200 for them to diagnose and basically wipe out our computer. We basically had the same problem this time but we paid well under the previous amount and Mike was able to save all of our pictures and important documents. I myself am not computer saavy and have run into little issues since the repair and called Mike who helped me right over the phone. He is always so kind, patient, and honest!!"

Quick service by memjean

"My internet service was down and, after working unsuccessfully with my provider, I called FixMyComputerStore. Mike showed up at my office and had the problem resolved in just a few minutes. Plan on having him back to do some clean up and organizing of my equipment and would call him again without hestation if I have a problem."